Aston Rowant
Mick Scarrow's and John Pearce's exhibition layout
(This layout was built to combine with Watlington.)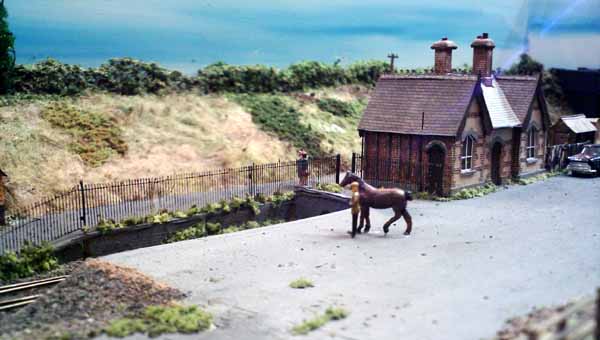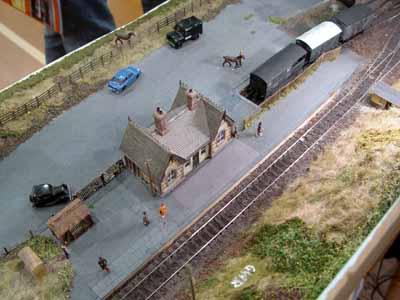 With modellers licence, this is a model of how we think Aston Rowant would be if The Chinnor and Princes Risborough Railway Association were to open the line this far.
The model is in 1:87 scale (HO), so most of it is scratch built, although there are some kits now available. Look out for the Fowler 2F dock tank and the 57xx Pannier: both are kits. The other locos are scratch built, some maybe as long ago as 40 years. Ask the operator which ones.
The Watlington branch as some of you may know was only operated with one loco, and mostly one autocoach. This is why we made it a preserved line so that a variety of locos and rolling stock could be used, and not to a prototype sequence.
Rolling stock is a mixture of Lima, kit and scratch built. The coaches are as follows:
autocoach - scratch built
B set - etched sides in brass
four-wheel coaches - a mixture of etched brass and modified Ratio kits.
[This layout was retired in 2007.]
---